ENABLING YOUR FINANCIAL CONNECTIONS
Clear Junction – a comprehensive provider of robust and compliant payment infrastructure services
BANK TRANSFERS
Clear Junction offers a regulated payments infrastructure designed to meet the growing needs of global financial companies. Its end-to-end solution includes a variety of specialized payment services customized for Fintech companies of all sizes and maturity.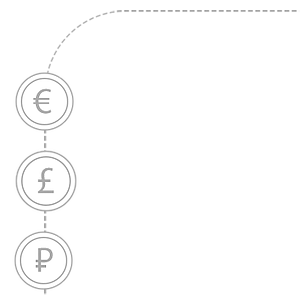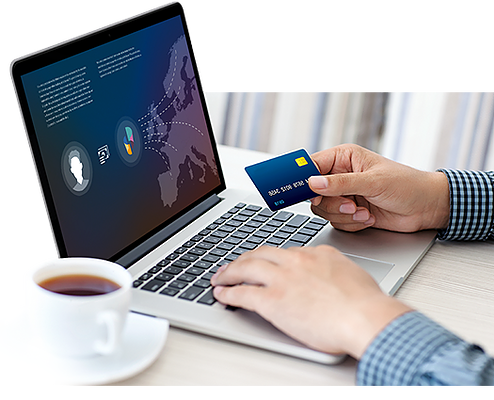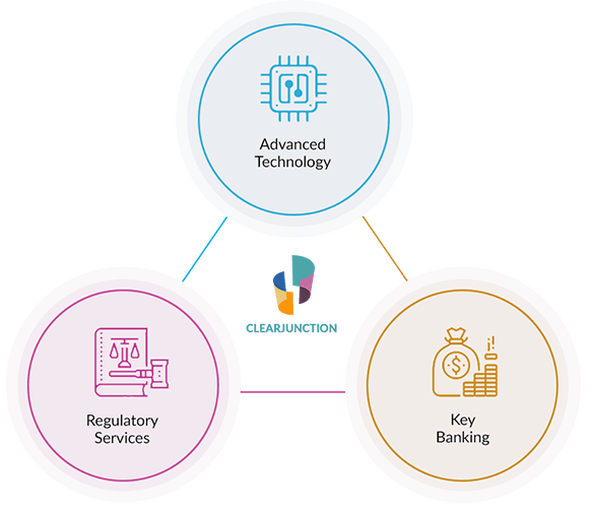 THE CLEAR JUNCTION PLATFORM MOVING YOUR PAYMENTS WITH EASE
Clear Junction's offering is composed of three main components including regulatory services, advanced technology and key banking relationships. These modular elements may be used independently or jointly as required.
REGULATORY SERVICES
Payment infrastructures to meet your evolving needs
Corresponding accounts for banks and financial institutions
Participant membership of SEPA enabling clients unrestricted access to the EU interbank clearing system
Regulatory infrastructures for management of funds in EU
Holding funds and directing payments as per client instructions
Full EMI licensing allowing non-European e-wallets, banks and financial institutions to hold funds in the EU
TECHNOLOGY
All your required payment services on a single platform
Using innovative technology, the payments funnel runs seamlessly at every location through the platform's back office. This PCI certified technology serves as the backbone for continuous and secure growth as your Fintech enterprise scales.

Key services Payment
Payment entrance point, e-wallet payment management, payment transfers, IBAN account management, merchant services and white-labelling

Payment facilitators
Receipt, management and dispersal of cash from acquiring banks to merchants

Add-on payment
Related modules – risk management, fraud monitoring and screening for regulatory compliance
BANKING RELATIONSHIPS
Forming crucial banking and payment provider relationships
Clear Junction provides "banking as a service," offering valuable banking-payment provider relationships that many customers cannot maintain on their own.

Supporting inbound and
outbound bank transfers
in SEPA zone

Cross-border transfers
between EU and other
geographies

Merchant services
relationships with European
card acquirers

Cost-effective alternatives
to SWIFT transfers

Issuance of Virtual
IBANs

Alternative payment support via
relationships with recognized
global e-wallets