The power behind payments
Clear Junction is a global payments solutions provider. We power financial companies, enabling them to capture and connect to new opportunities by accessing the tools, networks and knowledge they need.

Our team has years of experience in the payments space and extensive knowledge of risk and compliance. That, coupled with our proprietary technology, helps empower businesses to realise potential in the areas traditional service providers can't or aren't willing to unlock.

Power your payment ambitions today.
The power to unlock new opportunities for your business and customers
The power to access new markets
Our payment networks provide fast access to markets around the world, enabling your business to reach wider audiences and more intricate geographies.
The power to harness new technologies
Our proprietary technology can boost your competitive advantage by integrating seamless, automated cross-border payments into your service offering.
The power to understand and manage risk
Our dedicated team has the skills, knowledge, experience and processes in place to help you navigate the risk and compliance terrain quickly and easily.
The power to develop new capabilities
Our banking and payments solutions are designed to boost your business activities and improve service levels. Our scalable platform grows as you do.
Who we serve
Clear Junction connects financial businesses to a regulated payments infrastructure that helps them overcome the barriers and challenges relating to banking and payments.
Many businesses struggle to gain access to the services and functions they need to operate effectively and efficiently. Our skills and expertise have facilitated the development of a digital payments platform that is fit for purpose and aligned to your requirements.

We serve banks and financial institutions that want to connect to customers on an international scale. Our solutions make sending and receiving cross-border payments simple and straightforward.



payment service providers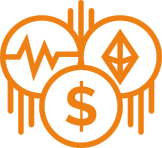 digital currency businesses

Our solutions
Clear Junction has developed a global digital payment processing platform that enables clients to receive, hold, transfer and pay out in multiple currencies through a single touchpoint. Above all, we pride ourselves on powering financial institutions by providing simple solutions to complex issues.

Our solutions are designed to help you gain control and clarity, increase efficiencies, secure peace of mind and enter new markets. Partner with Clear Junction, power the delivery of exceptional services to your customers and realise your growth ambitions.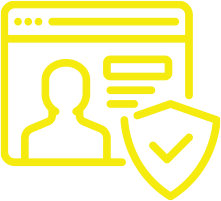 Correspondent Account
The correspondent account that Clear Junction provides is the cornerstone of our customer offering. Put simply, it is a payment account that enables financial institutions to hold and maintain a monetary balance in their own name. From here, you can make, receive and convert payments on behalf or in favour of your customers in multiple currencies across multiple jurisdictions. The correspondent account also serves as a portal through which our clients can access all other Clear Junction solutions.
Why clear junction?
Clear Junction Ltd. is registered in the UK and authorised by the FCA as an electronic money institution. Our team is composed of fintech experts who are dedicated to helping businesses overcome the banking and payments challenges they face.

We do everything in our power to help financial institutions connect to a new world of opportunities, improve their customer proposition and realise their business growth ambitions.

Partnering with Clear Junction gives you access to a wide range of business benefits. Our solutions facilitate growth, are fit for purpose and boast flexibility to ensure they meet your requirements.

Access
Our products, services and solutions can be easily accessed by financial institutions and other businesses to help them expand internationally.

Speed
Our correspondent accounts and other solutions can all be accessed and utilised quickly through an API integration or our online platform.

Compliance
Our solutions are underpinned by continuous risk management processes and a safe and secure delivery methodology which is tailored to your needs.

Value
Our fee structure is competitive and designed to be flexible, so you can add more solutions as and when you require them.

Expertise
Our team is composed of fintech experts with years of experience. We understand the challenges financial institutions face and how best to overcome them.

Service
Our business has dedicated customer management and relationship teams to handle any queries and ensure that our solutions are maximising potential.
Find out how we can help your business




Thanks to our partnership with Clear Junction, Monobank became the first bank in Ukraine to support SEPA money transfers, allowing thousands of customers to access convenient and fast money transfers.
Michael Rogalskiy
Monobank
Clear Junction solved the problem of accessing an online corporate bank account. The global pandemic has created challenges and Clear Junction helped us by being flexible and enabling us to continue to function. We truly cannot thank them enough for their assistance during these difficult times.
Tim Ogunbiyi
FXBarter
Having the right payments partner can make a big difference. The partnership we are building with Clear Junction has enabled us to provide B2B payments in Europe and internationally. We look forward to a long and fruitful working relationship.
Zoran Radovanovic
CEO/Founder of Breinrock
BCRemit has benefited enormously from partnering with Clear Junction. Their team has been instrumental in helping us provide a disruptive money transfer service to the Philippines.
Oliver Calma
Founder of BCRemit
We are really pleased with the quality of service that Clear Junction has provided throughout our working relationship. Their online platform and quick fund transfer service enables us to run our remittance business smoothly and without any problems.
Brijesh Kochath
Muthoot Finserve USA Inc.