Partnership Programme
Clear Junction has launched a partnership programme that makes it simple, straightforward and speedy to refer new business to our team.
By identifying opportunities for clients that might benefit from accessing our banking and payments solutions, our partners can receive financial recompense by way of thanks.
WHY PARTNER WITH CLEAR JUNCTION?
Our team works tirelessly to discover new opportunities and is always looking for new territories and sectors to expand into. To achieve this, we consider developing our network as an essential part of a wider strategy.
Accordingly, our Partnership Programme is designed to encourage networking opportunities and help our referees earn commission for successful referrals.
HOW TO BECOME A PARTNER
Complete the application form
A member of our team will contact you
We will send our referral agreement
Get referring
Start earning commission
If you have any questions or want to find out more about our Partnership Programme, email our team on partners@clearjunction.com
Who we serve
Clear Junction connects financial businesses to a regulated payments infrastructure that helps them overcome the barriers and challenges relating to banking and payments.
Many businesses struggle to gain access to the services and functions they need to operate effectively and efficiently. Our skills and expertise have facilitated the development of a digital payments platform that is fit for purpose and aligned to your requirements.

We serve banks and financial institutions that want to connect to customers on an international scale. Our solutions make sending and receiving cross-border payments simple and straightforward.



payment service providers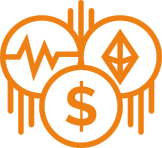 digital currency businesses

Our solutions
Clear Junction has developed a global digital payment processing platform that enables clients to receive, hold, transfer and pay out in multiple currencies through a single touchpoint. Above all, we pride ourselves on powering financial institutions by providing simple solutions to complex issues.

Our solutions are designed to help you gain control and clarity, increase efficiencies, secure peace of mind and enter new markets. Partner with Clear Junction, power the delivery of exceptional services to your customers and realise your growth ambitions.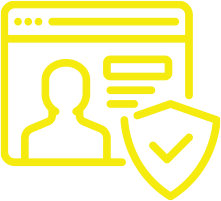 Correspondent Account
The correspondent account that Clear Junction provides is the cornerstone of our customer offering. Put simply, it is a payment account that enables financial institutions to hold and maintain a monetary balance in their own name. From here, you can make, receive and convert payments on behalf or in favour of your customers in multiple currencies across multiple jurisdictions. The correspondent account also serves as a portal through which our clients can access all other Clear Junction solutions.