Monthly Digest – April 2023
In the inaugural monthly digest from Clear Junction, we provide information on some forthcoming events that we are sponsoring, exhibiting at and attending, updates on award category shortlists we have been fortunate enough to make, and a new partnership that enhances our client service offering.
For some time now, 2023 has been seen as the year that Clear Junction would do its level best to grow and develop to unprecedented levels. Of course, this is easier said than done, so we started doing the groundwork and laying the foundations in the latter part of last year. One primary focus has been on building a larger team across all of our offices – not only does this enable us to provide new internal functions, it also helps us better concentrate our specialisms, thereby ensuring that more round pegs are in more round holes.
The journey from our inception to the present day has been long and hard fought, but it is fair to say that we are in a healthier position now than we have ever been. In short, much of what we planned in the second half of 2022 is coming to fruition now – so it seemed as good a time as any to begin a monthly digest that would provide insight into recent developments, what we have in the pipeline and any and all achievements that the Clear Junction team is proud of.
So here it is! The first in our new series of monthly digests, where we outline all things Clear Junction over the previous month. We hope you enjoy it!
NEW PARTNERSHIP WITH DUKASCOPY BANK
The biggest talking point within Clear Junction in April 2023, was the announcement of a new partnership between ourselves and Dukascopy Bank. It has long been our mission to provide licensed financial institutions with an array of effective payments solutions that enable them to realise their growth ambitions. However, it has sometimes been the case that our clients would utilise the solutions we provide at the same time as working to source other services from multiple providers.
It is with that in mind that we have joined forces with Dukascopy Bank – an innovative online bank based in Geneva, Switzerland. The new partnership essentially enables the respective teams to provide licensed EMIs and PIs with a one-stop solution for their banking and payment needs. You can read more about the partnership in a recent news post on our website.
FINTECH FUTURES PAYTECH AWARDS SHORTLIST
The PayTech Awards were created by FinTech Futures six years ago and in that time have become one of the more prestigious paytech awards in the UK. This year's awards are set to be the biggest yet, so it is with no small amount of pleasure that we can announce Clear Junction has been named a 2023 finalist!
We have been shortlisted in the Best Use of Tech in Combating Fraud category, alongside the Natwest Group, Ecommpay and DBS Bank. The nomination is specifically for our escrow accounts solution which was launched in December 2022. We are really happy to have made the shortlist – particularly in this category, as the safety and security of our clients is something that is always at the forefront of our mind.
The award ceremony takes place on 30 June at the Merchant Taylors' Hall in London, so do wish us the best of luck. We will keep you all posted on whether we are winners, but regardless, being shortlisted is recognition for the team's work on developing new products that complement our service offering.
MONEY20/20 EUROPE SPONSORS AND EXHIBITORS
As alluded to at the outset, we had a plan in place for how best to grow and develop the business to unprecedented levels. One of the ways we identified was by having a greater presence at some of the most prestigious events in 2023. With that in mind, we are delighted to announce that we are one of the sponsors at this year's Money20/20 Europe event.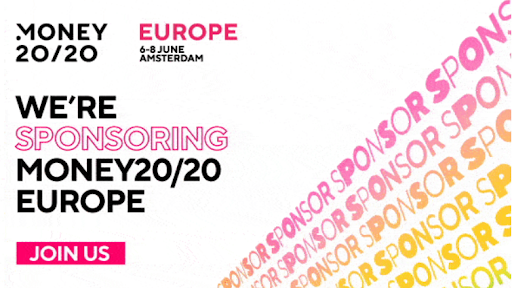 The event takes place next month 6-8 June in Amsterdam and, as well as being a sponsor, we will also be exhibiting. Our team will be located at Booth E84 and we are sending quite a big team, so there will be more than enough payment specialists to go round! Money20/20 is always one of the highlights of the year, so we could not be happier to be there – and being a sponsor is the icing on the cake.
If you are planning on attending, then please do drop us a line to arrange an informal chat to see how Clear Junction provides payments solutions that can help your business realise its growth ambitions, make its processes more efficient and enable expansion into new territories and service offerings.
ICYMI: PAY360 CONFERENCE 2023
Speaking of events, on 21 and 22 March 2023, The Payments Association's PAY360 Conference 2023 took place at London's Old Billingsgate Market. This year's event saw Clear Junction become a silver sponsor of the conference for the second time and we wrote a blog detailing what was an interesting, engaging and fruitful couple of days.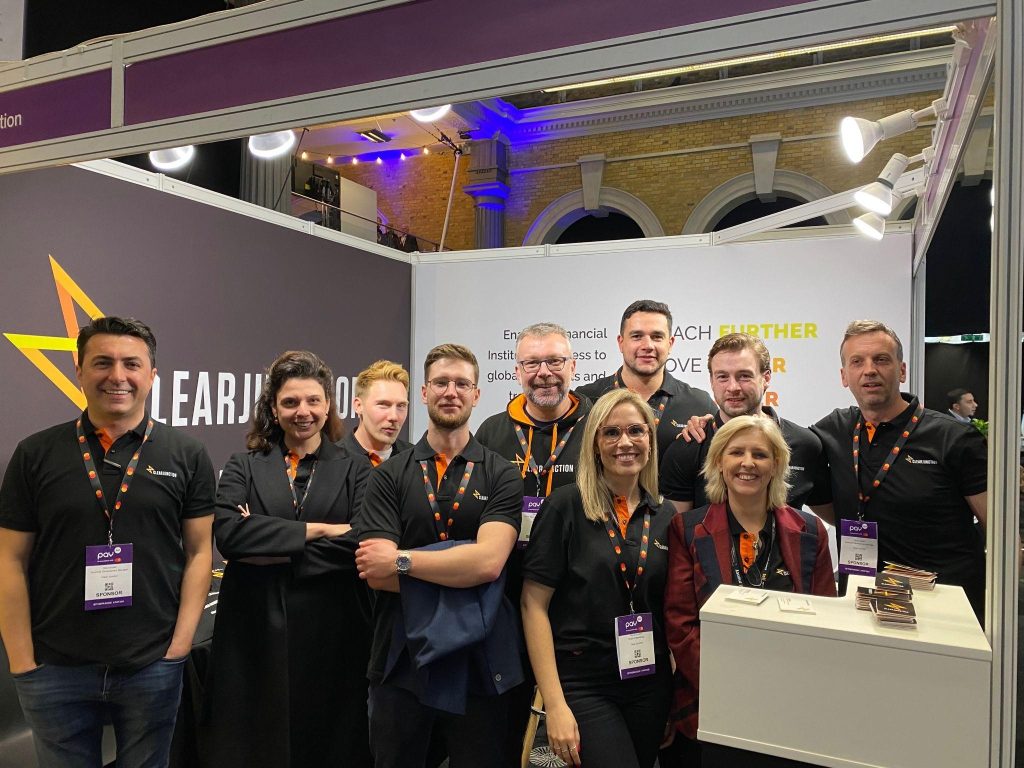 In addition to exhibiting and sponsoring the event, our CEO, Dima Kats, also featured on a panel of speakers that discussed 'Determining effective regulation for digital currencies' and featured speakers from the Financial Conduct Authority, Kraken and JP Morgan. By all accounts, it was a popular panel discussion with plenty of food for thought. We are very much looking forward to next year's event, which is changing venues to ExCel London on 19 and 20 March 2024.
It only remains for us to thank you all for reading through the inaugural monthly digest and we hope that you stay tuned for June's offering which will be published around a month from now.
Remember: you can follow Clear Junction on LinkedIn and Twitter to stay abreast of developments as and when they happen.