CLEAR JUNCTION APPOINTS NEW PEOPLE DIRECTOR
Clear Junction is delighted to announce the appointment of Esther Wasser as People Director. This appointment is an important step in Clear Junction's commitment to growth and the development of an improved internal working culture.
Esther is a well-established international HR professional with 20 years' experience. She has served in various senior HR positions at Concur Technology, A10 Networks and McAfee. Esther holds an MA in Russian Language and Literature from Jerusalem University and she is a member of the British Chartered Institute of Personnel Development (CIPD).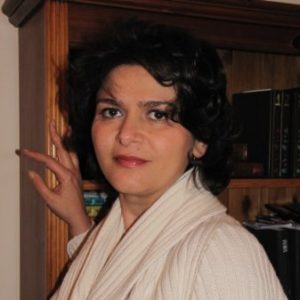 PASSIONATE ABOUT EMPLOYEE DEVELOPMENT
Professionally, Esther is very passionate about employee development and engagement, as well as creating a positive high-performance culture. She is particularly interested in coaching and mentoring, as well as empowering employees. In her free time Esther enjoys spending time with her family, travelling and cooking (and eating!) French and Mediterranean cuisine. She is fluent in English, Hungarian, Russian, Hebrew and is currently learning Spanish in her spare time.
Commenting on her appointment, Esther says "I am excited to be joining the Clear Junction team at this important time, when we are growing fast and building the wider team. It is evident that Clear Junction is helping financial institutions and other businesses access the payments solutions they need to grow, so I hope I can help the team continue to do this and expand its international reach."
Welcome to the team Esther!